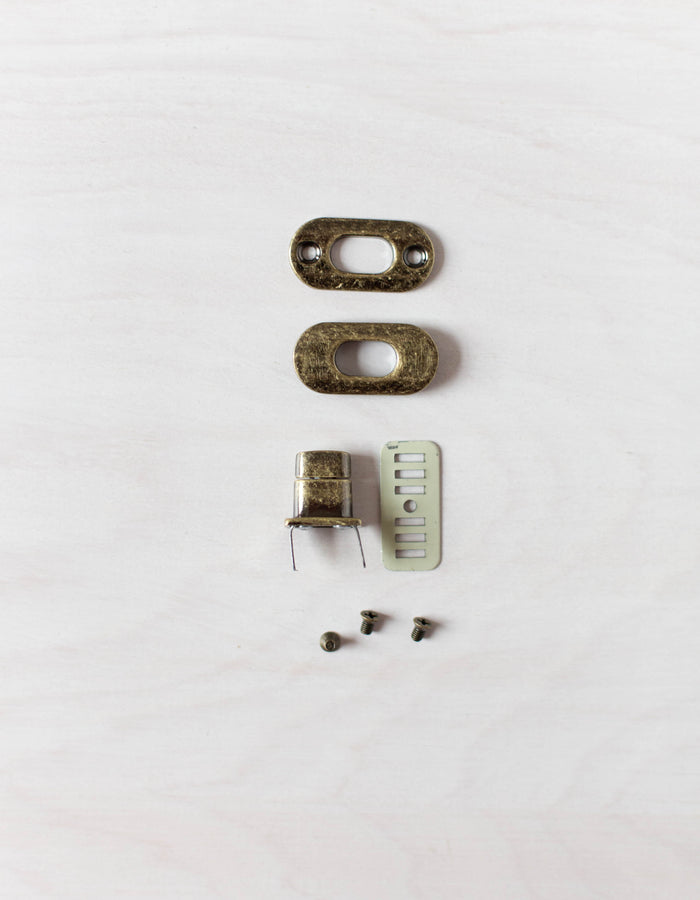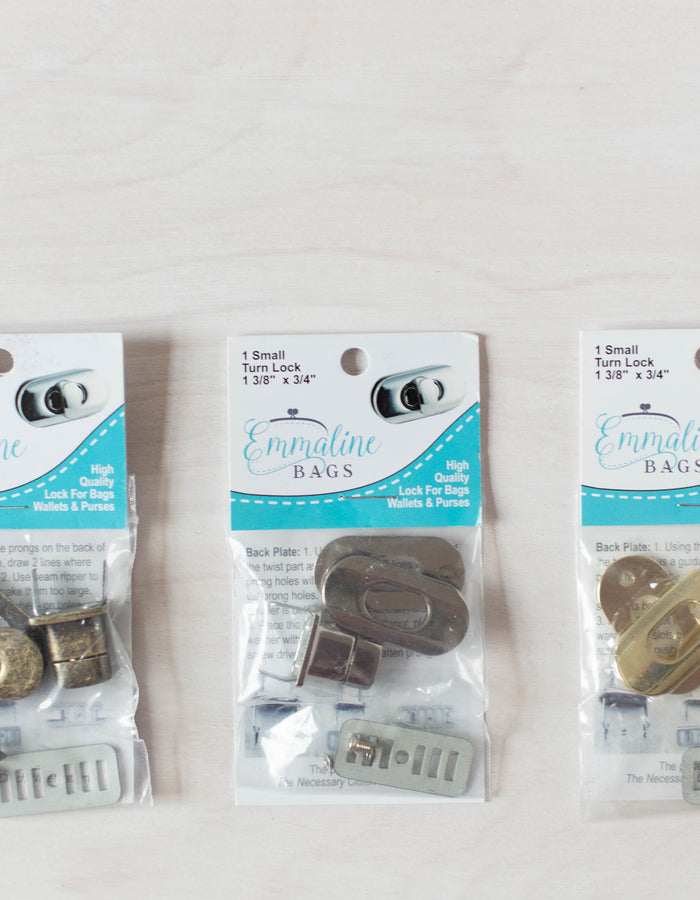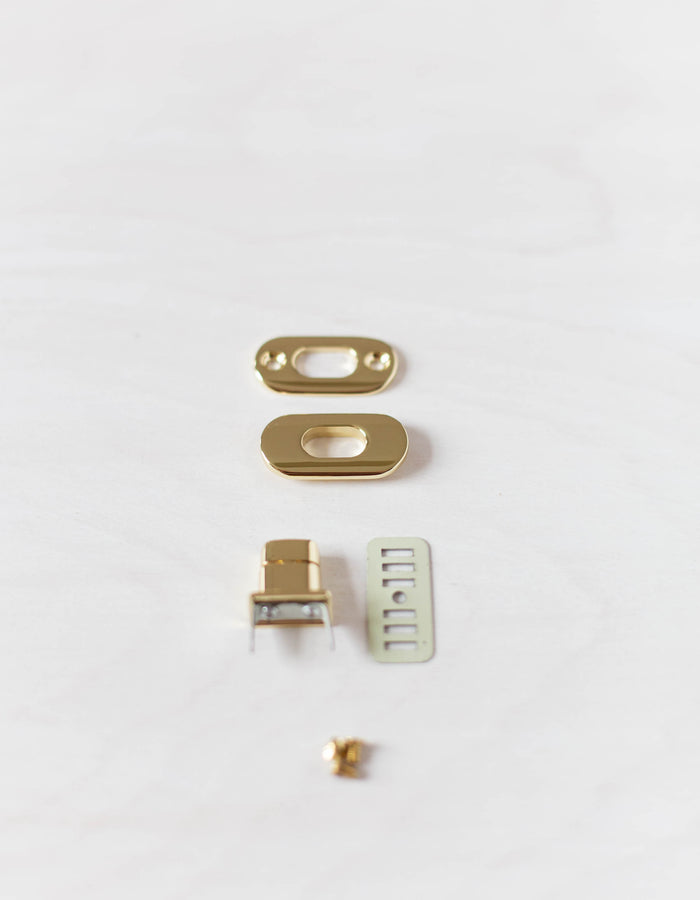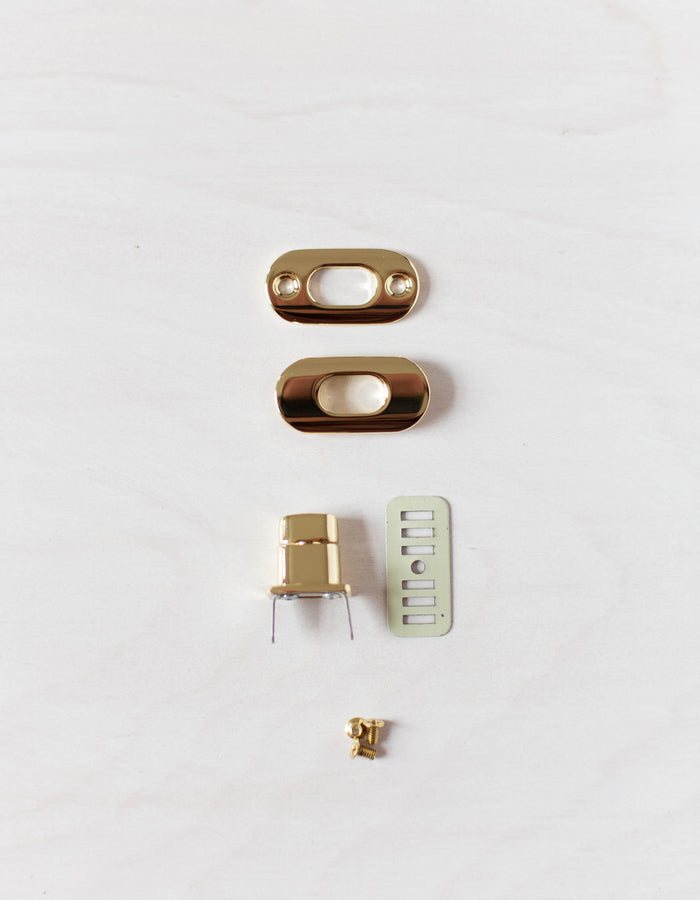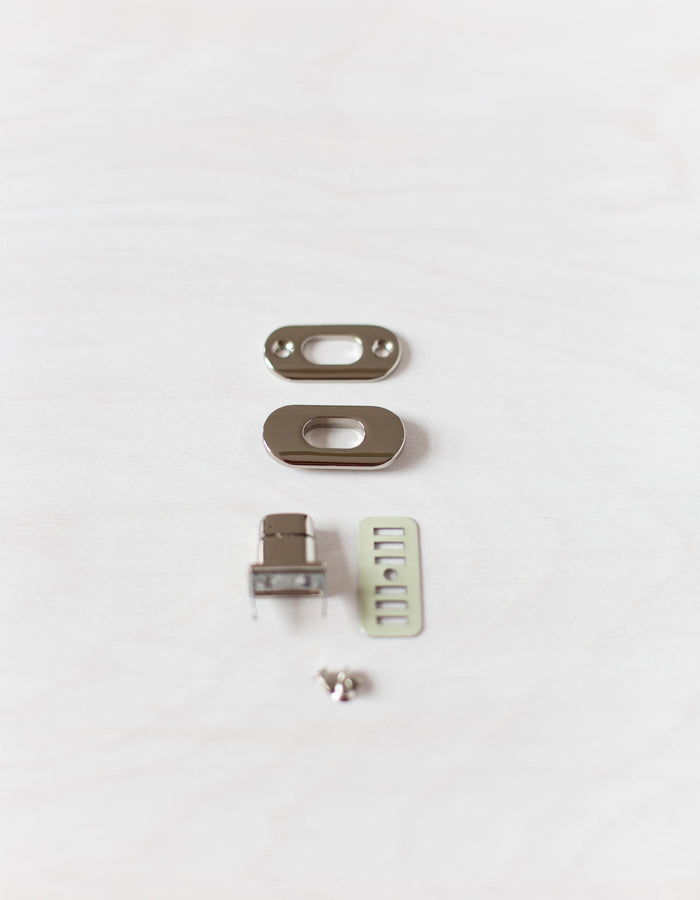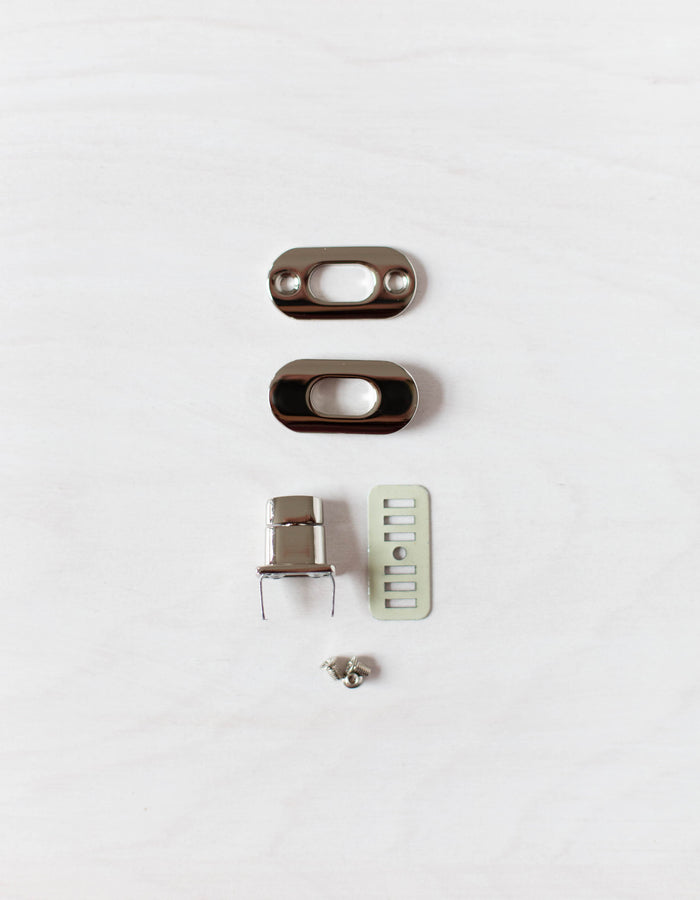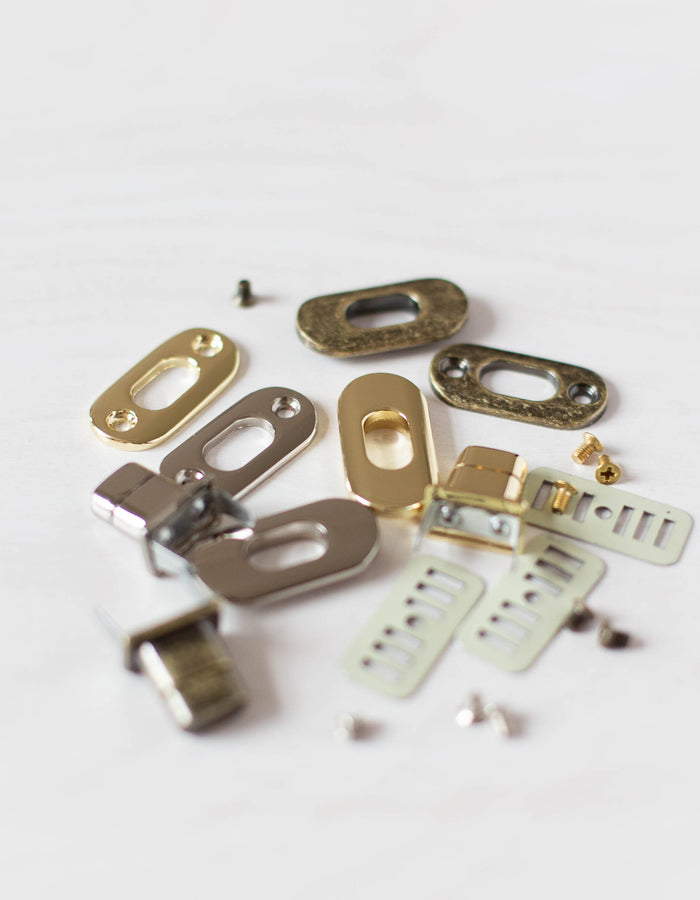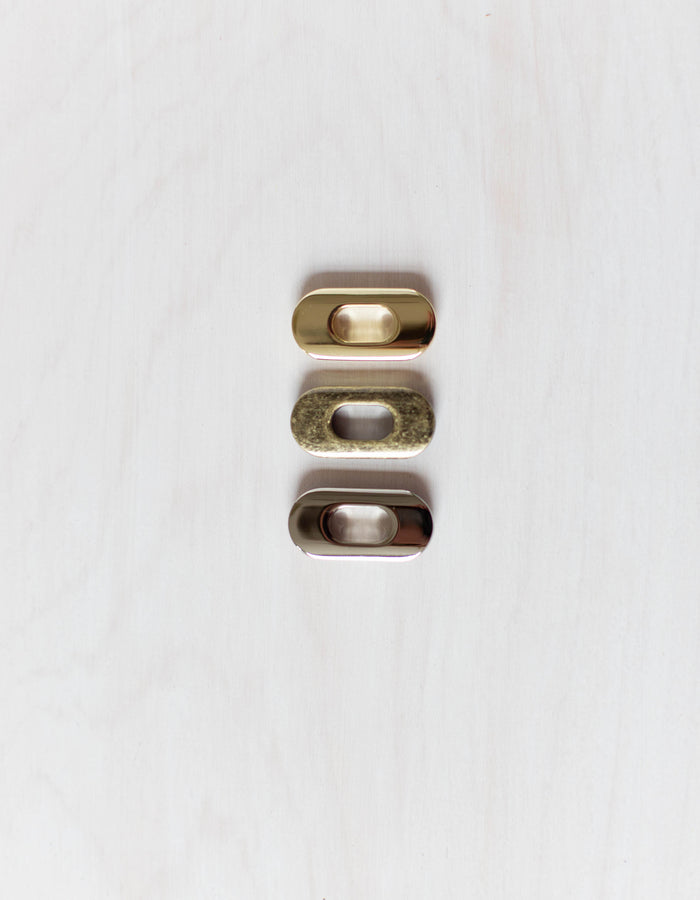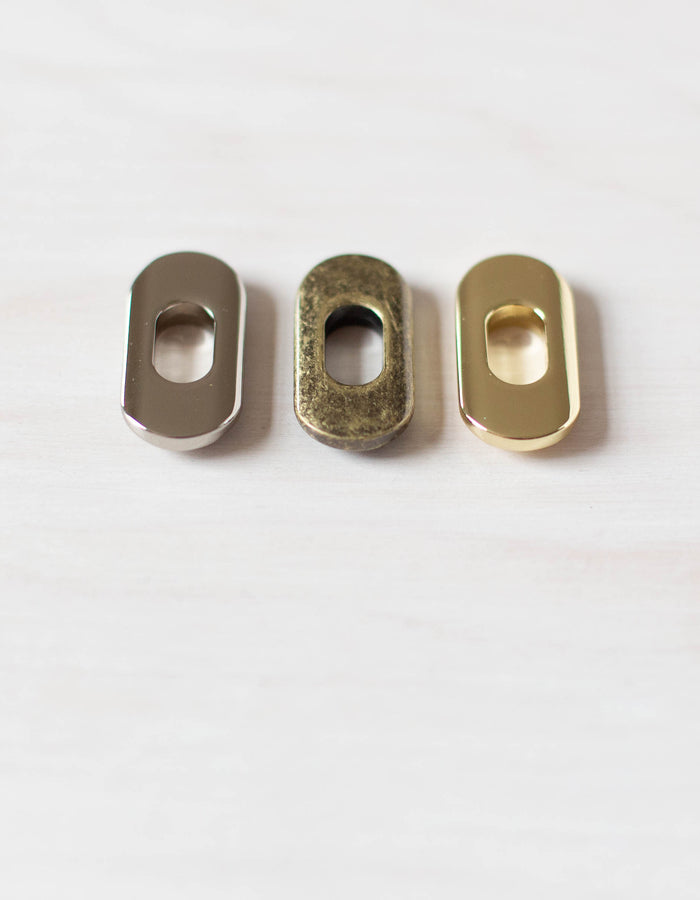 Turn Lock
Ready to take your project to the next level? These turn locks are perfect for that special finishing touch! Turn locks are a great closure option for many sewing projects.
Each turn lock comes in four parts plus screws.
Available in three finishes: Antique Brass, Brass (also called Gold, but I find it works well with brass), and Nickel
I recommend these for the flap closure on my Explorer Tote pattern.
Measurements: 1 3/8"  x 3/4"
--
Hardware is shipped USPS First Class.
All prices are in USD.
Frequently Bought Together