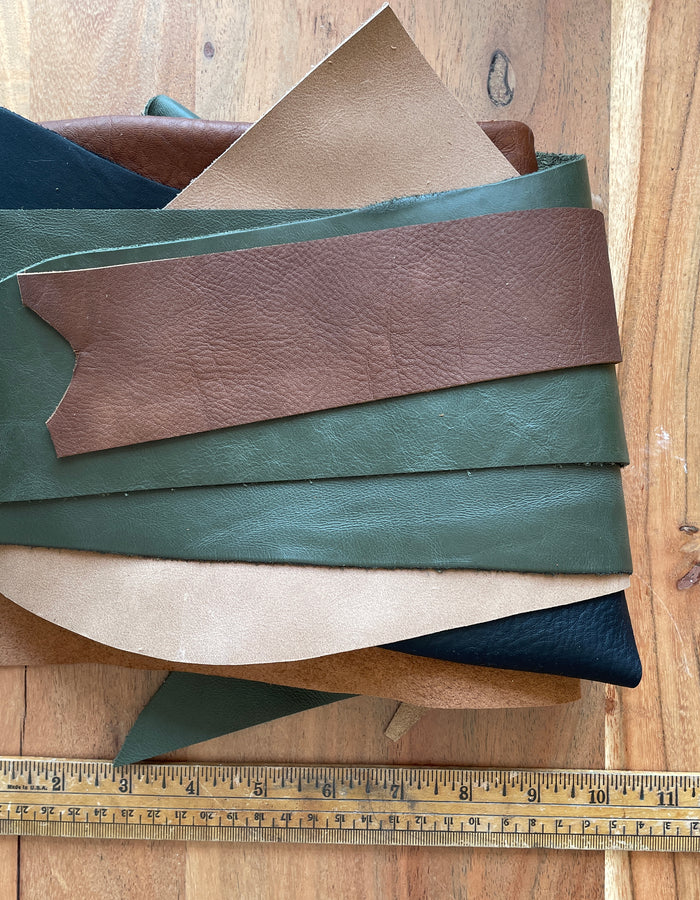 Leather Scrap Pack - Project Pieces
This product is currently sold out.
Just starting out with leather? Great for getting a feel for working with leather without the cost! Take advantage of this studio scrap bag! Each pack weighs approximately 1 pound!
All pieces are considered seconds. 
Perfect for small details like leather patches or closures on bags like the Haralson Bag. 
Colors are mixed - Nutmeg, Olive, Black (no Latte available at this time)
***please note the picture shown may not be the exact pack you receive. Each pack is similar and contains pieces described above. 
Frequently Bought Together