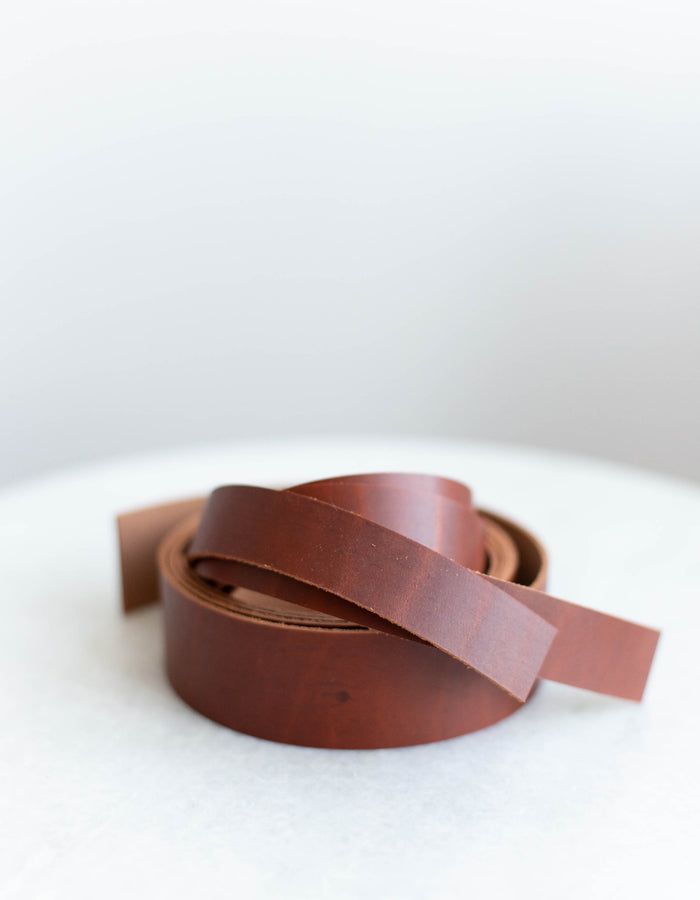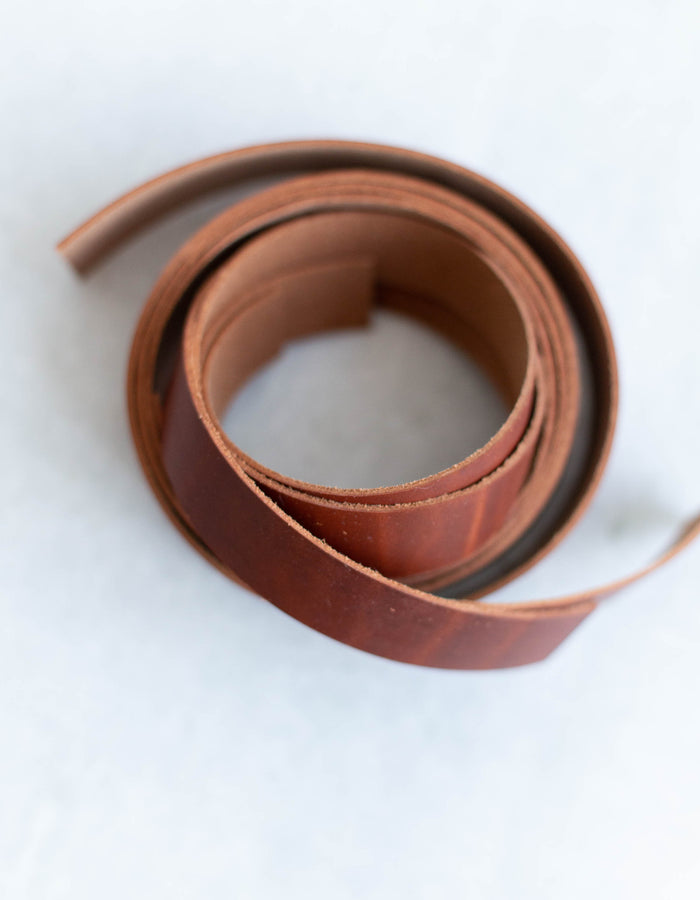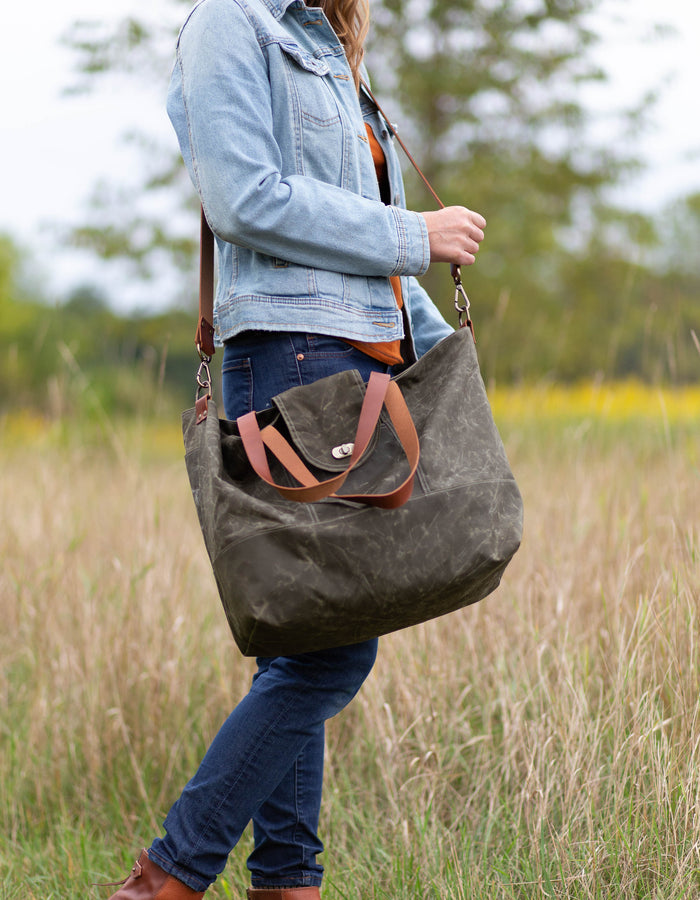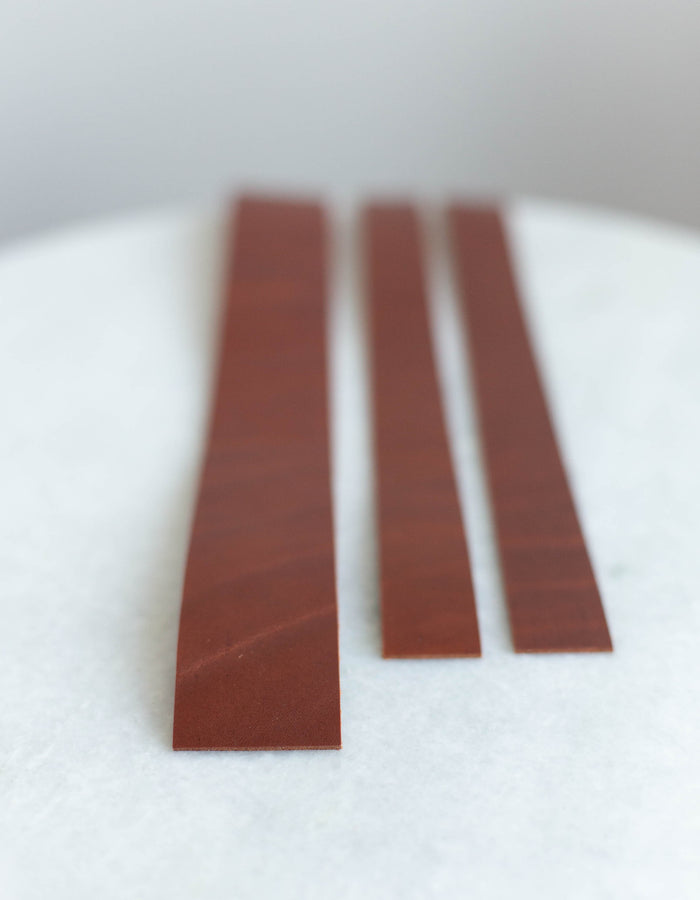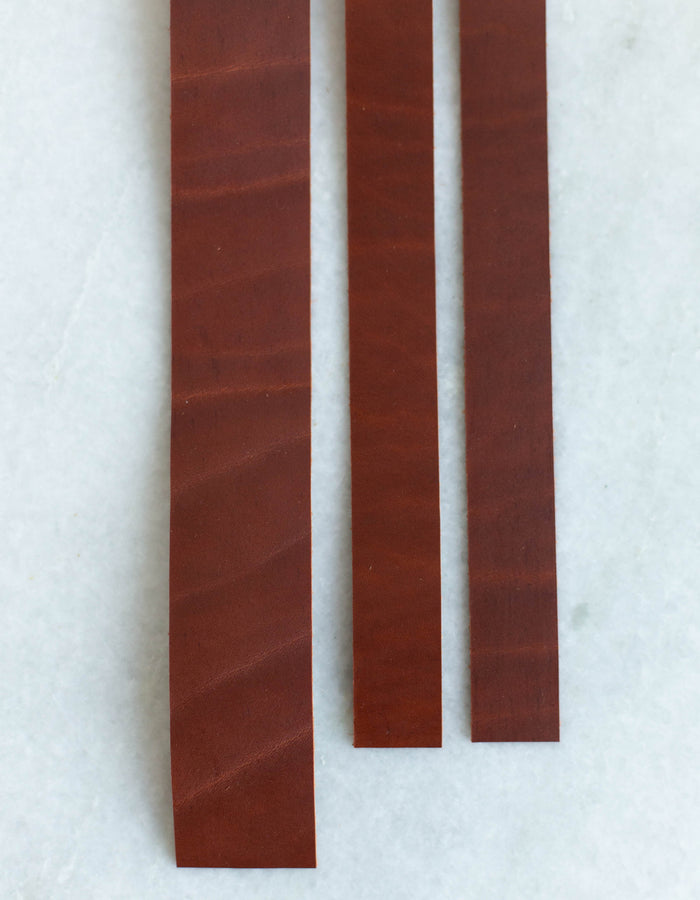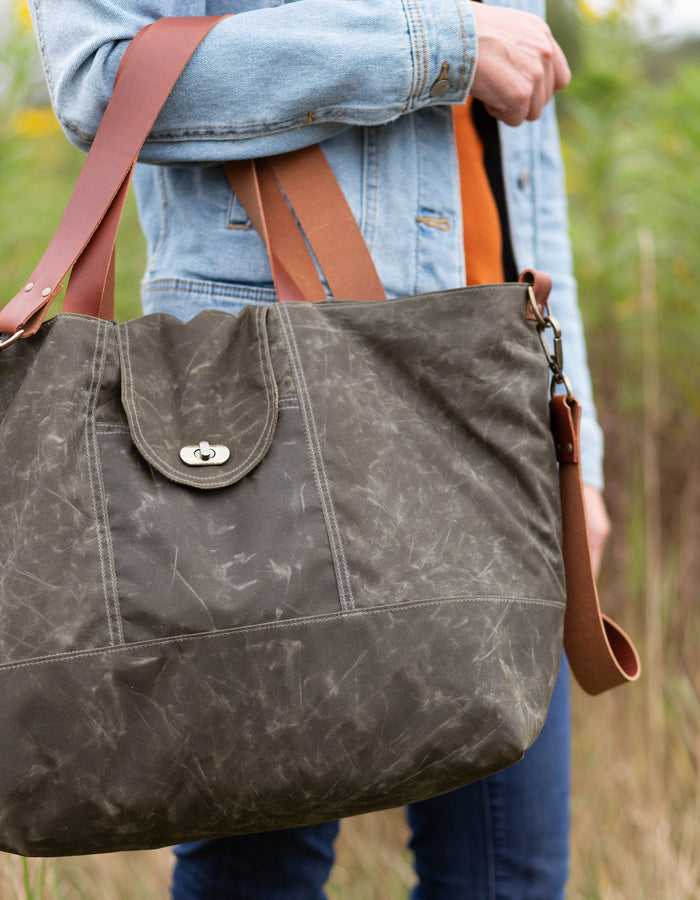 Leather Kit for Explorer Tote (Rustic color) - Limited Edition!
This product is currently sold out.
Looking for leather to finish off your (large) Explorer Tote? If you're looking for handles for the (small) Explorer Tote, please see the 1"-wide leather handles here.
You will receive:
two 1"-wide handles, both are cut to 20"
one 1 1/2"-wide strap, cut to 54" (for the crossbody strap)
included is a small scrap of leather for test sewing
See below for leather info and tips on sewing with leather, and additional information.
Leather Notes:
Rustic color is a 5-6 oz. weight leather (2-2.4mm thick), some (but not all) home sewing machines should be able to sew through the leather. Rustic has lots of character, so expect color variation and markings (see images for examples). It's my personal favorite color!
Sewing with leather handles:
I advise using a leather needle or topstitching needle of a size 14 or 16 and polyester thread for sewing the leather into a seam. Using a heavy weight thread (such as Coats & Clark Dual Duty Heavy) in the needle (and all-purpose polyester thread in the bobbin) is a great option for machine sewing handles directly to the exterior of projects.
Handles can be hand-sewn to projects using waxed linen or waxed polyester thread (or other heavy weight thread) for durability. Pre-punch holes with an awl or leather hole punch.
Handles can also be attached to projects by using rivets. Check out my tutorial for setting rivets.
Additional Information:
Leather is sourced from a US tannery and hand cut by me. Please be aware that colors do vary from monitor to monitor, I have tried my best to accurately capture the leather's true color. Leather is a natural product, minute blemishes may be present. Great care has gone into creating a beautiful handle that will stand the test of time. ***This leather is cut from a single cow hide, the top side is finished and the back side has a clean finish (see pictures). If you have any questions about these handles, please contact me prior to ordering!
* I cannot guarantee that your specific sewing machine will be able to sew through either handle type. Handles are shipped USPS First Class. Please contact me if you require a different shipping method.
Photos shown of finished projects are for demonstration purposes, this listing is for the leather kits only as described above.
Frequently Bought Together