Storm Blue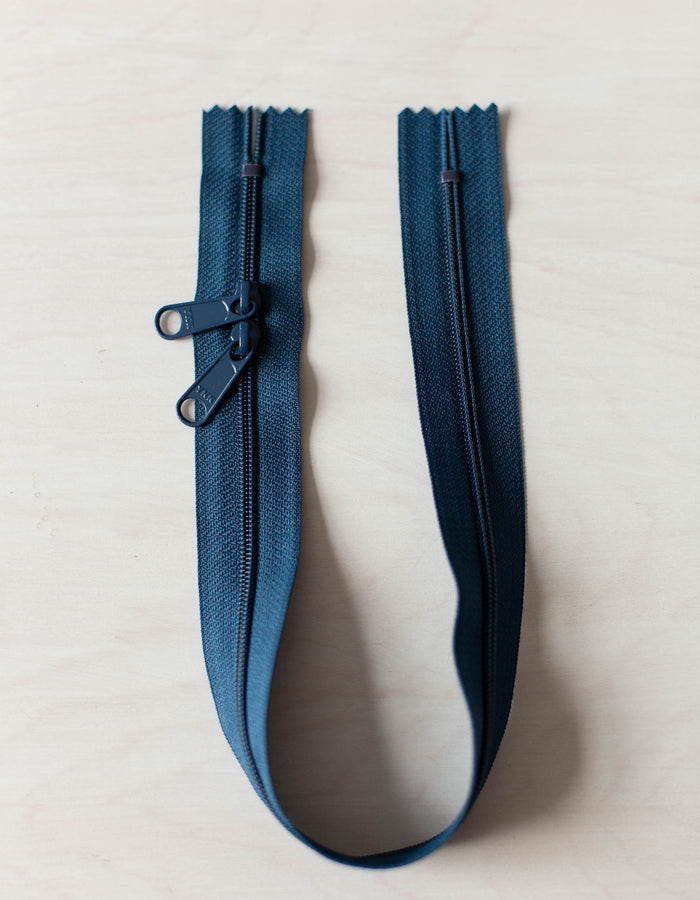 Monster Snot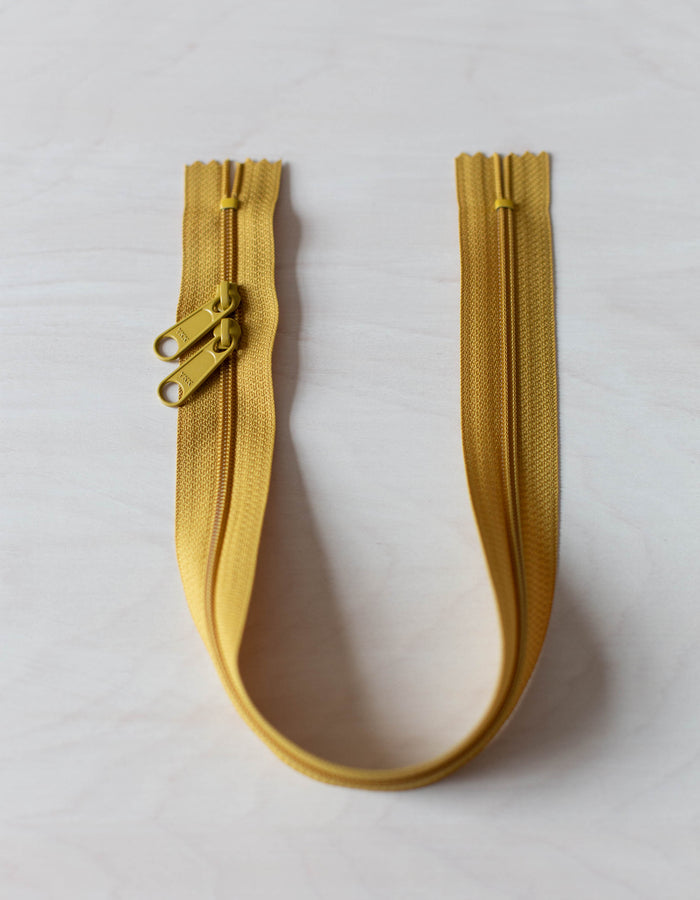 Cinnamon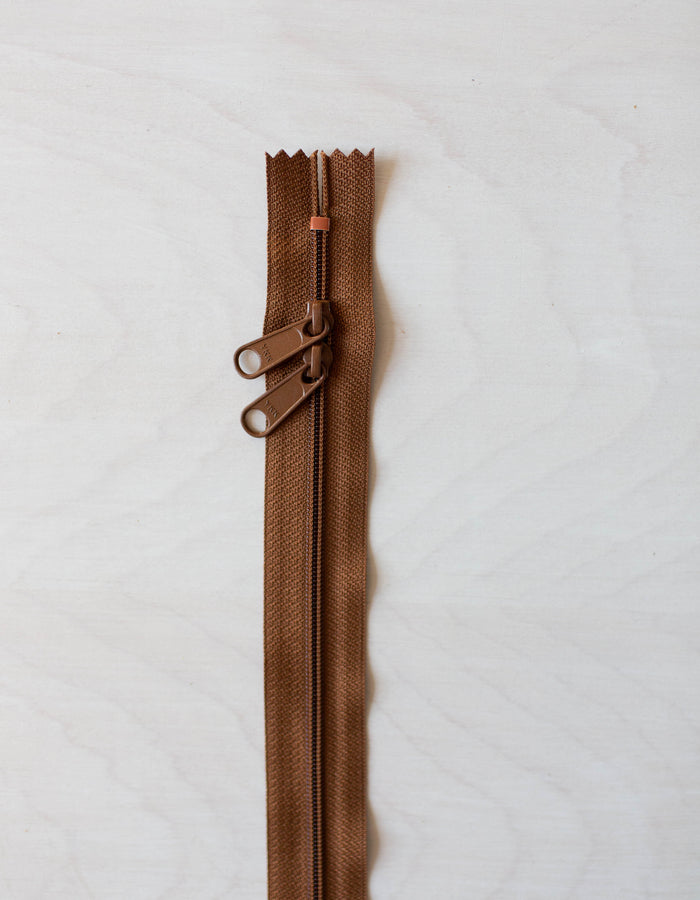 Black
Gray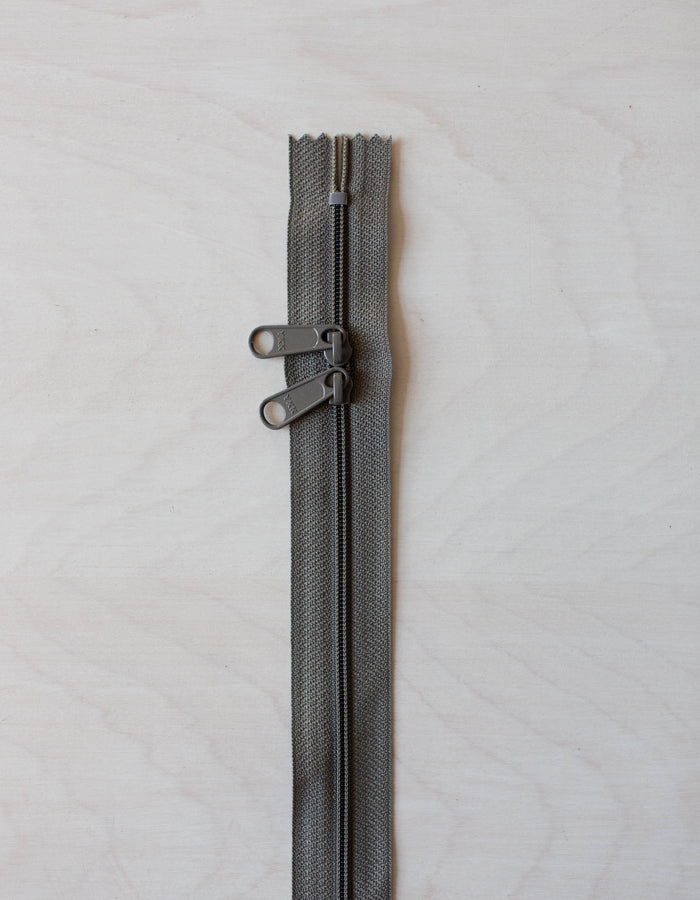 Sand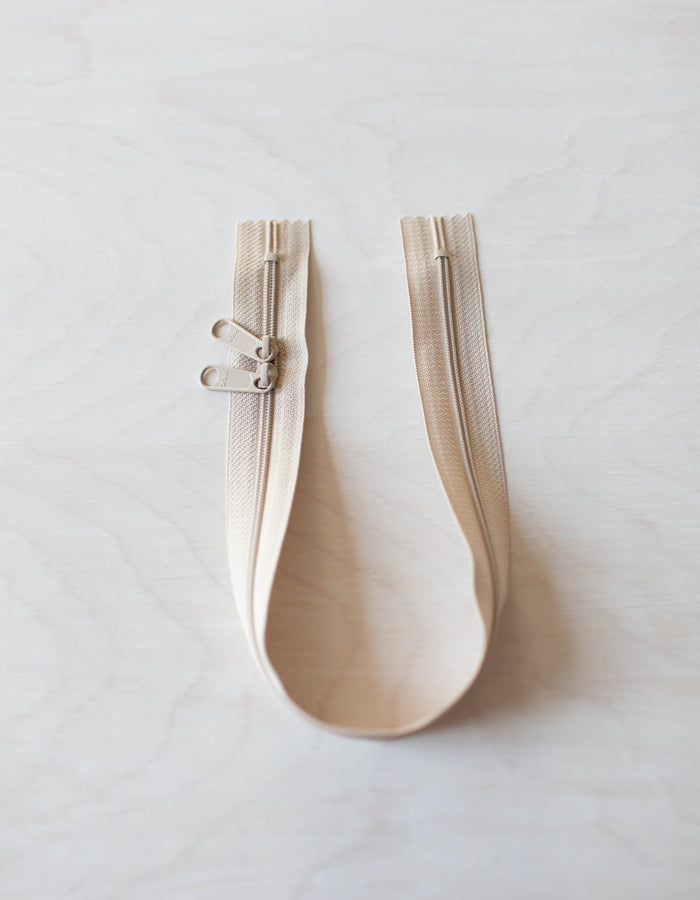 Coral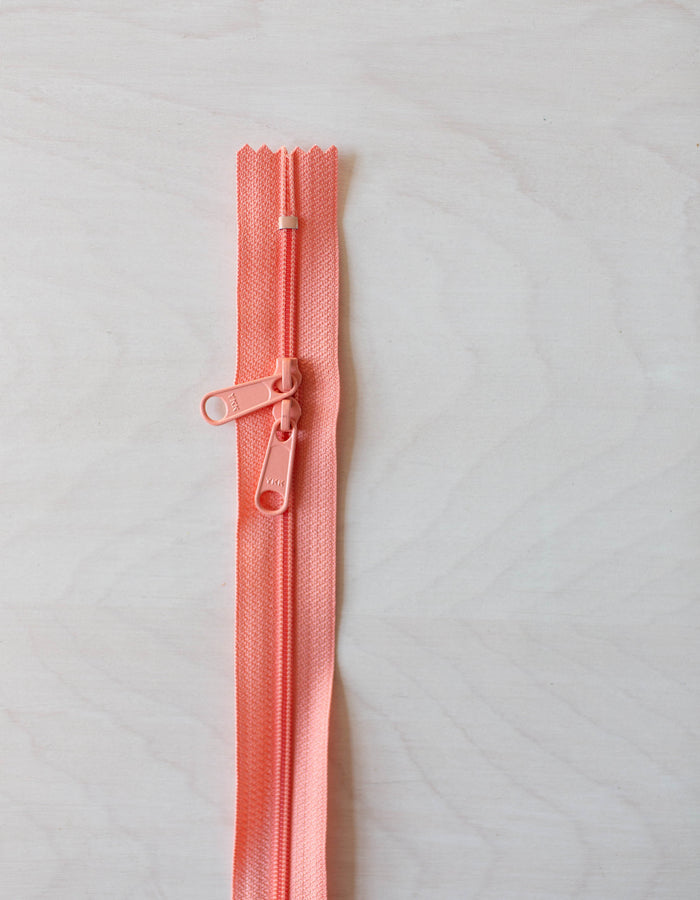 Dark Brown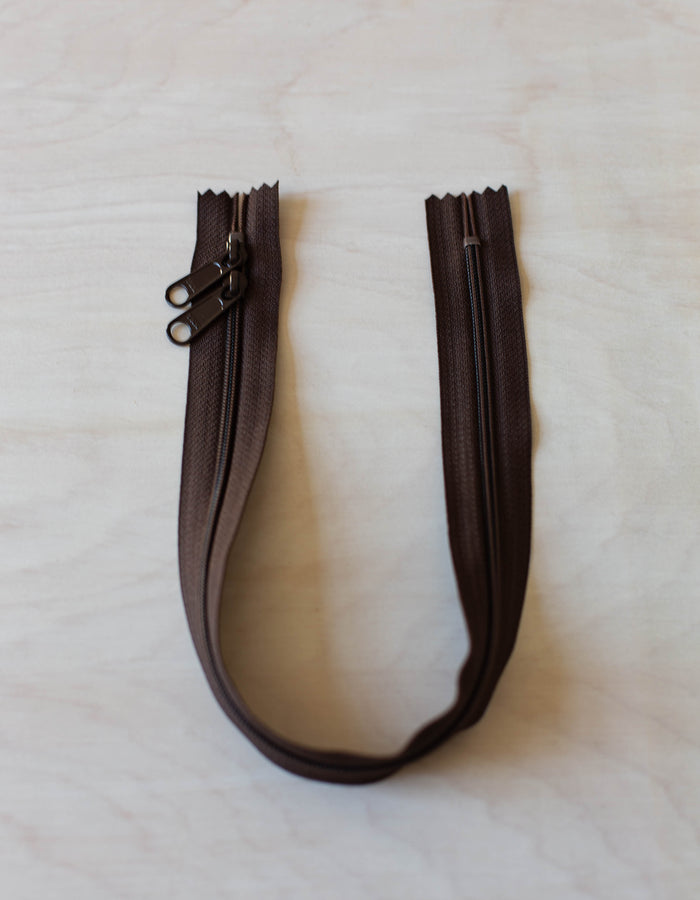 Dark Gray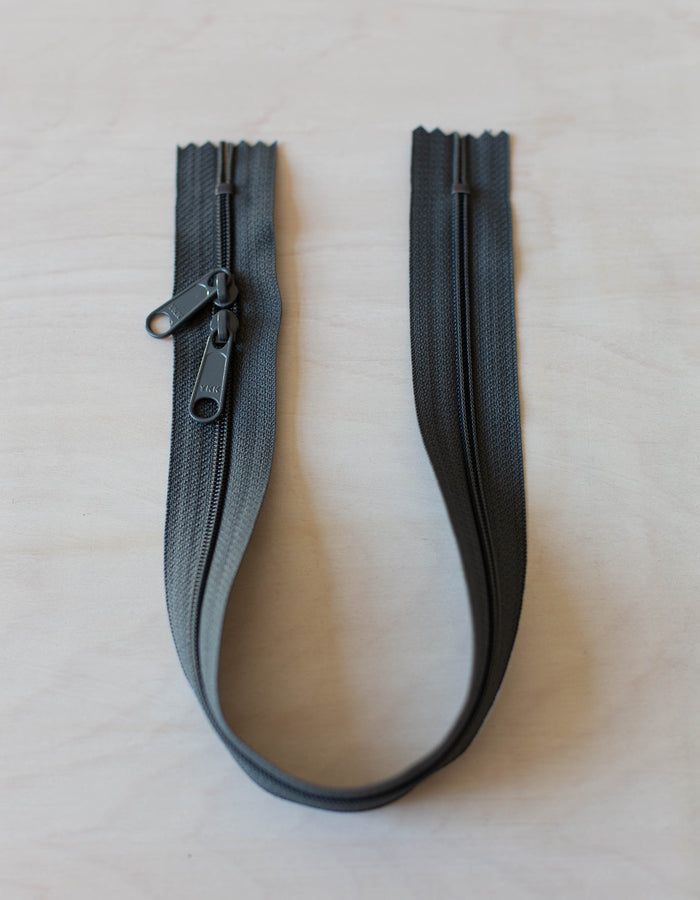 Hot Pink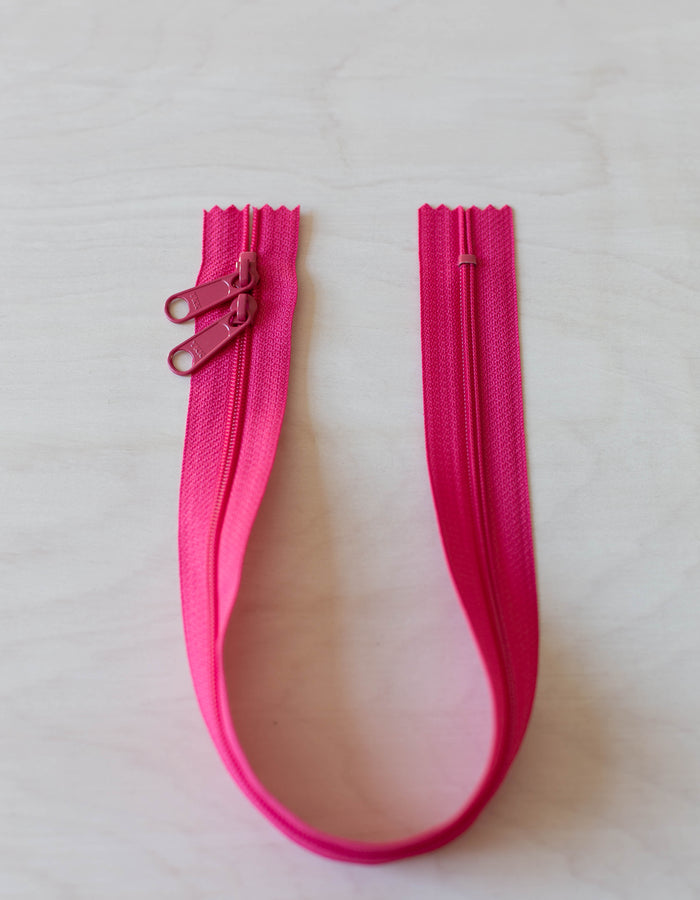 Lavender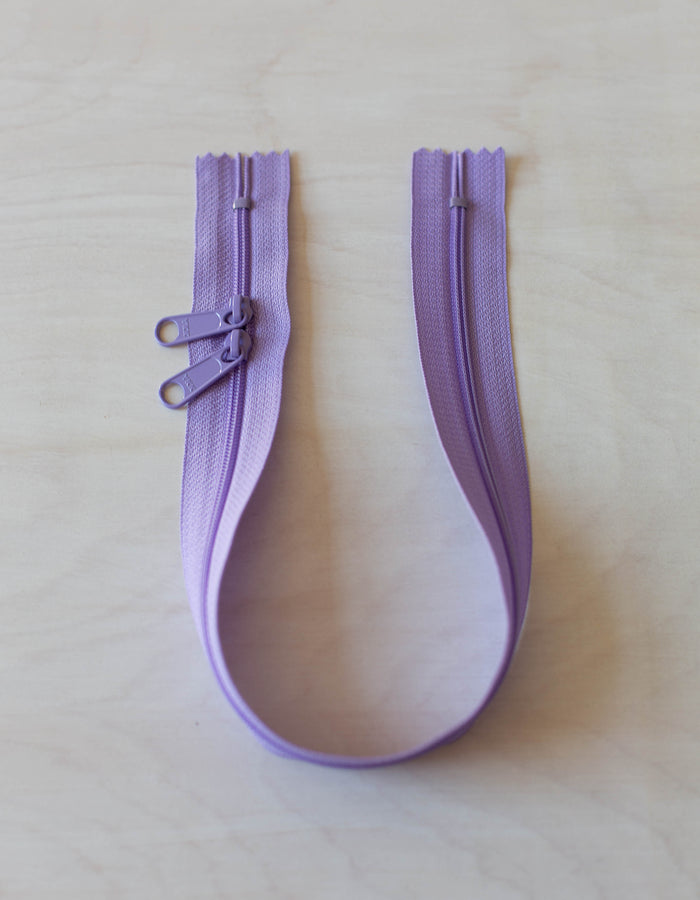 Mint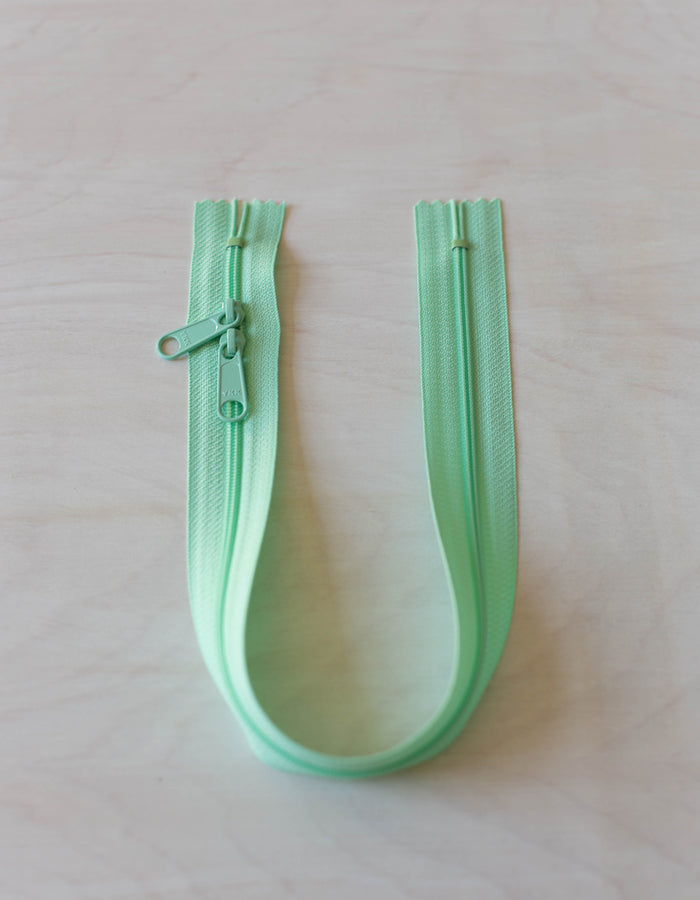 Moss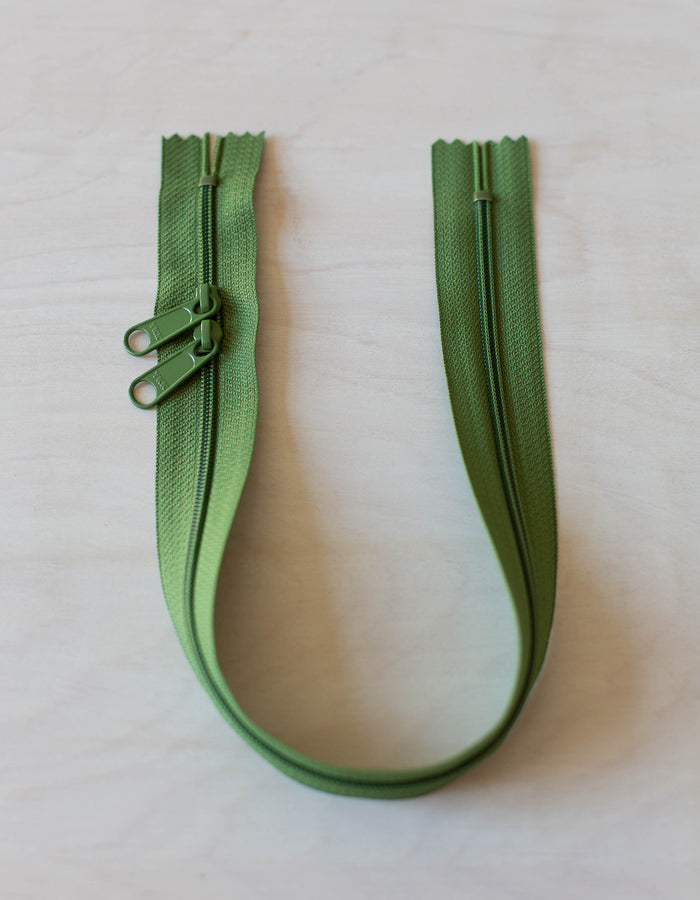 Navy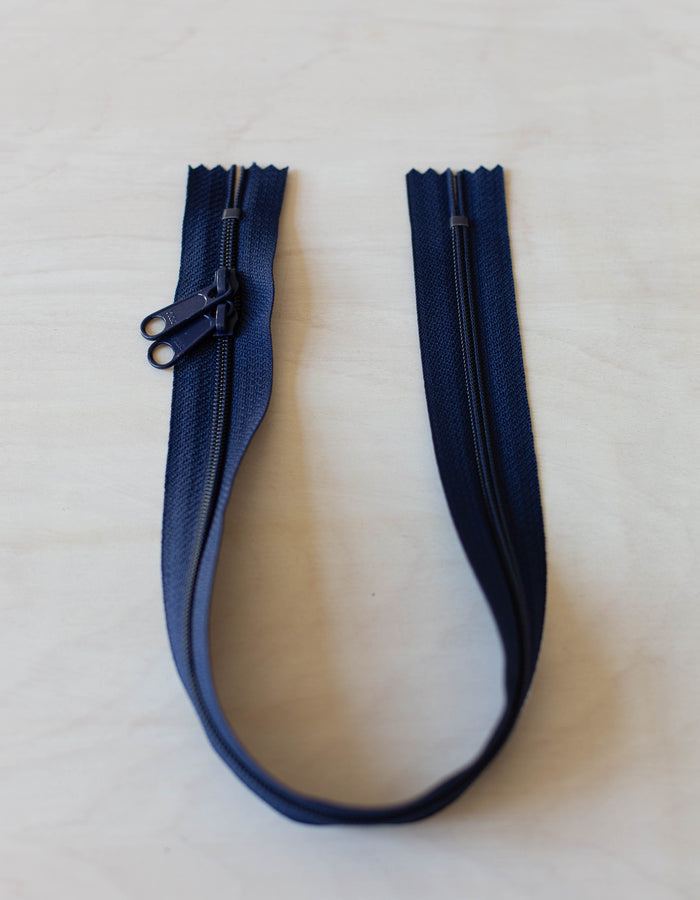 Ocean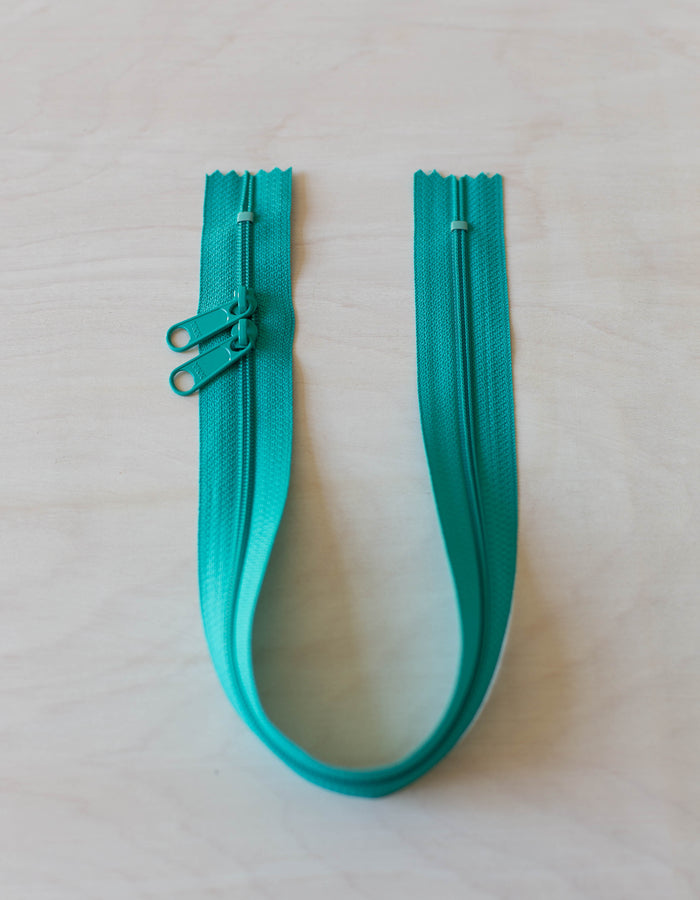 18"/45.7cm Nylon Handbag Double-Pull Zipper
So easy to use! This 18"/45.7 cm nylon handbag double-pull zipper is perfect for using for the Sandhill pattern VIEW B - front patch pocket view (pattern sold separately here)!
This is the zipper I recommend for the main compartment of the Sandhill Sling and the Mini size of the Making Backpack (pattern sold separately here).
listing is for one YKK® brand zipper
closed bottom #4.5mm zipper with head-to-head zipper pulls
Measurements- overall: 19" (48.3 cm), zipper- 18" (45.7 cm), Pulls- just over 1 inch, tape width is 5/8" each side (total width 1 1/4")
Available Colors:
Storm Blue
Cinnamon
Sand
Gray
Black 
Monster Snot 
Coral
Hot Pink
Lavender
Moss
Dark Gray
Navy
Ocean
Mint
Dark Brown
Looking for the Zipper Kit for View A of the Sandhill Sling? Click here.
Frequently Bought Together